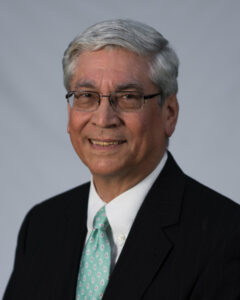 By
Fred Hopengarten K1VR

I have been an avid ham for many years now. I've seen many changes and have operated from many places around the world. Even so, I don't know what is best for every ARRL member, because we have many hobbies within Amateur Radio. But you will tell me, as you have before. Last time, running against a 20 year incumbent, I was an unlikely candidate – but was convinced by many of you that change was urgently needed.
My first 2.5 years as a Board member taught me a few things: about how the League is run, about some serious problems caused by earlier Boards, and about things that urgently needed doing where I could help. I accepted the challenge when you asked me to serve. You will judge whether I met those challenges by considering my record below. More importantly, let me know what you would have preferred and why. A director is supposed to represent all Members of the division, not just the director's idea of what might be best. This I have done.
The Big Picture
Candidates are supposed to make big promises, whether practical or not. But here are some things I talked about when I first agreed to run for office, and what happened when I went to work on them for you.
I worked hard to stop "The Amateur Radio Parity Act," supposedly designed to help HOA hams. But, as written, it would do more harm than good. Many of my lawyer colleagues who are also active hams were blocked by the Board – prevented from sharing their experiences and insights, while Board members who lacked the background or insight to make good decisions about the quality of the work done met in secret. When we found out too late, experienced hams were troubled by this poorly managed but very important project.
For example, it would have made it illegal under the FCC rules to place a stealth antenna in an HOA – rather than a simple violation of an agreement among property owners. The definition of antennas allowed was poorly drafted. It would not assure anything but maybe a 440 MHz whip. The earlier Board refused dialog with those of us that "knew something about something." That failure alone should be telling. The new Board you voted in wisely chose to withdraw support in Congress for that troubled bill. It was a very difficult, but necessary, decision. Fortunately for all of us, no foot was accidentally shot, but the bill was killed.
I've been one of two principal authors of a replacement for that "Parity Act." Hundreds of hours of time have been spent utilizing better analysis and proper procedures our old ARRL board failed to try. Many board members then had no real insight into the matter. Board membership requires constant attention – being neck deep in the big issues which do not lend themselves to simplistic answers, or delegation to others with even less expertise. Soap-boxing and a few meetings, a few times a year, get little real work done.
While Covid delayed us all for some 18 months, keep your eyes open now. Something should appear in Congress soon – I've been hard at work. Can you help get support from a U.S. Representative, or Senator? Please let me know, as the draft bill has been given to Hill staffers for comment. We have many weeks of work invested now. We went through at least 18 versions before we submitted it to our Congressional sponsors. We are on this.
Last time I said "we should embrace more transparency." My new fellow Board members, swept in by a popular member uprising in a truly historic ARRL election, have helped me fulfill this pledge. I've publicly released the Board's Standing Orders, previously on the ARRL web site, but hidden from the general membership. I've reorganized them by subject, instead in chronological order, and posted them to https://nediv.arrl.org/. If you want a copy, drop me a note.
I am also proud to report I was appointed to our Legal Restructuring Committee, working to update, guess what, our legal structure. There are only two lawyers elected to the 15-member voting Board – I am one of them. Our League is foremost a technical and service organization, but a firm grip on the massive, serious legal issues is required to assure our future. Frankly, I'm part of the professional talent our earlier Board did not have available.
I also said we should be modern, and discovered that, for 40+ years, the ARRL endowment, almost $40 million, has been run by one man. That had to change. On my motion, the Board agreed with my views that (1) we should create an Investment Management Committee, (2) bring in a professional investment management team, and (3) take on more reasonable risk, yielding more money over time to fund more mission-critical projects to benefit members.
I worked hard to replace the former CEO, unwisely selected by the former Board in the absence of "best practices." I was named by the President to the CEO Search Committee. We found a qualified CEO, marketing-oriented, devoted to ham radio his whole life, who will work on converting more licensees into members. The new CEO has real experience managing a big organization, not just a flashy resume. Moreover, our committee created a system so the Board could choose among the top five CEO candidates, after in-person interviews with dozens of others. No choices were presented to the Board the previous time – unfathomable. Going through multiple CEOs suggests problems – but our new process solved that.
Twice I've been voted by the other Board members to be on the Executive Committee, which runs the Board between meetings. As a result, our New England Division is in a leadership position as it should be. I am proud that other division directors have asked me to represent them. I am honored they valued my background even though I am the new guy on the block. I am happy to help on something so important.
And I've also been selected by the Board to represent the League at meetings on Capitol Hill and at the FCC. A member of the Bar in DC, I was a law clerk (legal advisor) to the Chairman of the FTC. I know something about how Washington works. Been there, done that, and worked for you as you asked.
We have many challenges, including membership, promoting new hams and STEM education. We advance such things through our Learning Network, Teachers Institute, and our significant youth scholarship program.
There are other important issues as well. Preserving our spectrum is mission critical. What could be more important? A rising RFI noise floor is also a serious problem. Antenna restrictions, my forté for years, remain a big issue. On some matters, we have been losing ground. All of these topics must be prioritized by those of us who have worked in these areas. Otherwise, I would predict our League will fall back into its old ways of governance – by popularity and personality – rather than by professional competence. Those choices are up to you, as it should be.
Your Vote
This is a contested election. Good ham operators are running and we all know that friends will vote for friends. We all understand that — just like in a radio club election. But the ARRL is not just a bigger radio club. Board leadership requires technical and professional skills, combined with experience, to benefit our membership. If you agree, please vote for me when the ballots come out around October 1st.
In the meantime, I will place more information at www.Hams4NewEngland.org and answer your questions there – call or write me directly at Fred@antennazoning.com.
I recently returned from the first live ARRL board meeting in 18 months. I can fill you in on some happenings. We have ground to make up after 18 months of purely remote management operations. But we are under way again. The ship is tracking straight after so many years of being rudderless. Choose your navigators well.
-Fred K1VR

---