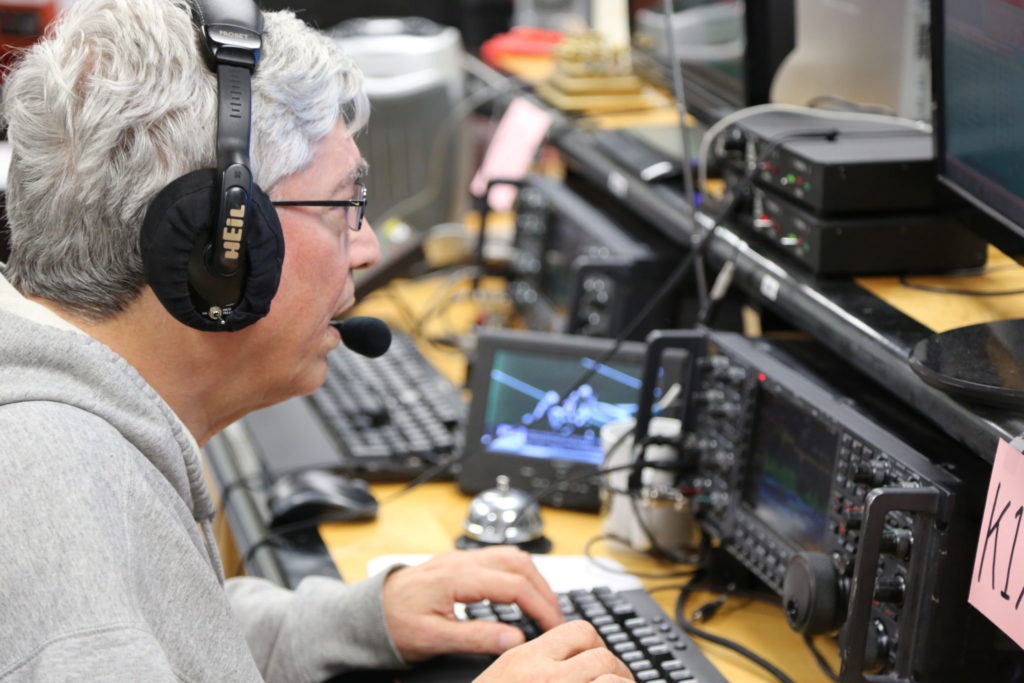 Why I Seek Re-election as Your New England Director
Fred Hopengarten, K1VR

I'm seeking to be re-elected as the NE England Division Director of the ARRL. Ballots will be mailed before October 1st, and I want your vote.
As you live in Massachusetts, I thought I'd talk about Massachusetts.
Newton South
 I was born in Boston, living there until age 5, raised in Newton Centre, and later Waban (both part of Newton).  Growing up I was a member of the Waltham Amateur Radio Club, W1MHL, and enjoyed many Field Day operations with them, spending time on the 04/64 machine as well. I was also part of the Middlesex Amateur Radio Club, doing Field Day as W1HEB. I graduated from Newton South, where I was president of the Amateur Radio Club. We had about six members. W1YY was one of them, KA1HDR – who lives in Newton Centre and Falmouth—was another. My parents lived in Waban until they passed.
Boston and Cambridge
I've actually had the chance to go to school on both sides of the Charles River — to BC Law and Harvard Business School. Yeah, yeah, I know that HBS is in Allston, but I was cross-registered into Harvard Law School, so I did go to school on both sides of the river. For over a decade, I've been the volunteer General Counsel for the Harvard Wireless Club, W1AF. I also volunteer as a communicator for the Head of the Charles Regatta (thanks for all you do for Public Service events, Steve W3EVE).
Lincoln
After living for a while in Cambridge, I bought a home in Lincoln, living here since 1980. My kids went to Lincoln-Sudbury Regional High School. My son, a mechanical engineer with National Grid (Waltham), now has a home in Wellesley. (I have no idea where the interest and skill in mechanical engineering came from. It casts doubt on his paternity.) But Lincoln is where I have a tower and antenna systems — where I get on the air. My wife, Betty Herr, MD, is a physician in Waltham, affiliated with St. Elizabeth's Medical Center. www.hillsideassociates.org
Work in MA
As you can imagine, there is some work for hams that they would rather keep private, but there are some things I can talk about.
This summer, the Massachusetts Land Court ruled in favor of my friend Misha Filippov, KD1MF, of Framingham. The Building Commissioner granted a building permit for an 80' Trylon tower as an accessory use. The ZBA revoked the permit, applying the setback requirements of the Wireless Communications Facilities (WCF) special permit bylaw. Accepting our argument that the WCF bylaw was not intended to regulate hams, the Land Court reversed, annulling the decision of the ZBA and ordering the Building Commissioner to reinstate the permit. The tower is now up. Massachusetts Lawyer's Weekly wrote up the case at https://www.hams4newengland.org/wp-content/uploads/2021/08/210729-MLW-Judge-revives-ham-radio-enthusiast-2.pdf
The Court's decision is at https://www.antennazoning.com/wp-content/uploads/2021/09/AmLegal-Filippova-210623-DECISION-20-MISC-000073-HPS-Decision.pdf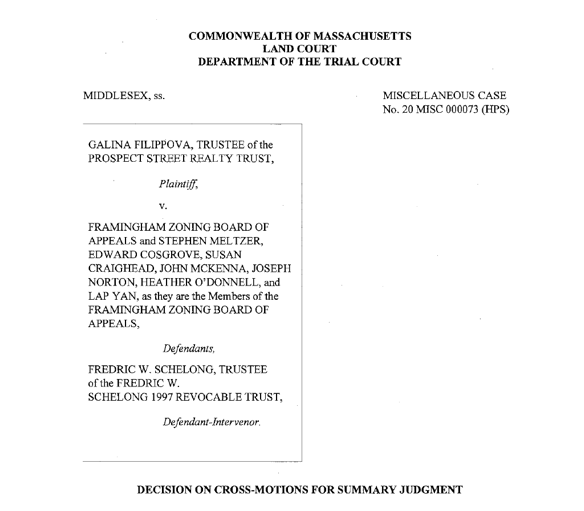 A while back it was my pleasure to represent KB1IPR of Whately (a Suburb of Amherst) in his case at the zoning board level. He's a really smart engineer who created some great exhibits – which proved to be very helpful in the case, and the case had a great outcome, which you can read about at http://www.antennazoning.com/docs/chedester-decision.pdf. If you want to see more of the papers in that case, you can find them at http://www.antennazoning.com/main/page_amateur_radio_legal_library.html .
For lack of space, and privacy reasons, I'm not mentioning my work for other radio hams in MA.  But within this past year I did succeed in getting a permit for AK1MD in Newton – a place with a very tough zoning ordinance.
Bottom line: I have Massachusetts connections, and yes, you can invite me to your club, chat with me at NEAR-fest (Deerfield), or just call or write me.
And Now, Some ARRL Topics
Here are some topics raised in the last election, and what happened since.
The Amateur Radio Parity Act. In the last election, this issue was very much alive. My position was that this bill was a giant mistake. And I worked very hard to get the Board to withdraw support for this proposed federal law. I published articles and lobbied other Board members. They agreed, and the bill was pulled by its sponsor. As drafted, if you have a camp near a lake and you're a member of a road association (an organization formed only to plow the roads and collect garbage) you'd have been forced to get prior approval from the road association before you could erect an antenna. I've spent hundreds of hours as a co-author of a replacement bill. The bill should be "dropped" (introduced) any day now, but until then the language is being withheld, until we know what the appropriate Congressional committee will approve.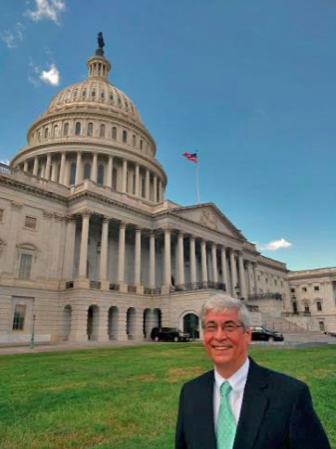 My ARRL Voice. As a founder of MAV, I worked to change the composition of the Board. Of five candidates we put forward in 2018, we elected four – ending a period of infighting and retribution by replacing four "old school" Board Members.
Elections Rules. Matters concerning candidates for director or vice-director of the ARRL have been considered "personnel matters" and are discussed behind closed doors. The result is that candidates have been wrongly censured or disqualified. And in the past it has been almost impossible to understand what really happened and why. Do you think candidates for office should be disqualified for reasons we may never know? Or do you think the voters should decide?
Standing Orders. The ARRL Board of Directors Standing Orders have been secret for decades. I figured out that each one of them was created by a Board meeting minute, subsequently published, and that there was therefore no reason at all for them to be hidden behind a secrecy wall, available only to officers, directors, and vice directors. So I published them, after deleting the 119 standing Orders that had been withdrawn by subsequent Board action. They were still in chronological order, and hard to figure out. So, with the help of K1DCA, I published them a second time, but this time grouped by subject. They can now be found at https://nediv.arrl.org/2021/07/21/arrl-board-of-directors-standing-orders-organized-by-subject/
Life Long Learning. This summer, I contributed to the ARRL LLL program by recording a six-part series on antenna zoning. Here's what the start of Part One looks like: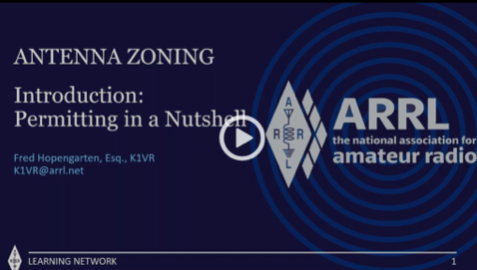 You may access the series starting at https://www.gotostage.com/channel/d8ea15d6ea99464e8ec08c33d7e1e3e5/recording/989509baacfc4ff3b14d38c915d9e17e/watch?source=CHANNEL
Teleconferencing. Last time around I wrote: "In this modern day, when teleconferencing is easy and inexpensive, should teleconferencing be used in-between full Board meetings?" That query sort of fell into the Board's lap. When Covid-19 appeared, as I was ahead of the curve, I suggested we should buy Zoom licenses, as did others, and it was done. That was easy.
The CAC. Last time around, I suggested that we need to examine why some advisory committee decisions were being rejected. Today, the new Board members have agreed that more deference should be given to advisory committee opinions. When W1UE resigned, I appointed N2WQ, of Westport, CT. He is also VE3EAD and HQ9X. He will be a great addition.
DC Lunch Bunch. On behalf of the ARRL Legislative Action Committee, I created the DC Lunch Bunch, a private lunch with influential Washington types who work at Wiley Rein, NTIA, DHS, FEMA, FCC and so forth. Unfortunately, after meeting in 2019, Covid-19 cut off meetings scheduled to occur in 2020 and 2021. As these are "listening sessions," designed to open up lines of communications with friends and allies, we intend to resume them as soon as possible.
ARRL Dues. Before my time on the Board, the ARRL raised dues and raised some fees. I asked: "Are there other strategies that should be tried?" Since I've been on the Board, we kept the annual dues constant, and you now get four magazines instead of one – a terrific value. I banded together with a few other Board members to create a motion that instructs staff to consider more sources of advertising (think: Harbor Freight, but not Depends). Plus, my plan to raise money with better management of our endowment should further delay any dues increase.
ARRL Membership. Since I joined the Board, the decline in ARRL membership has been reduced. I introduced a motion to examine member benefits, a process that is underway now. And I've introduced the idea that the problem is not encouraging more folks to get an amateur radio license, but rather the problem is "conversion," converting more new hams into members, and getting them on the air.
Investment Management Committee. Reading the back pages of the ARRL Annual report, I discovered that the ARRL has an endowment of ~$40 million, and it has been managed for at least 40 years by ONE GUY, basically unsupervised. We've been lucky. They were good, honest, CPAs. But the supervision by the ARRL Board's Administration & Finance Committee was superficial, because Board members generally have little or no experience in investment management. I created a position paper that convinced the Board to create an Investment Management Committee (IMC). The IMC will recommend a professional money management team to the full Board in January 2022. It's your money, and we're supposed to take care of it. I'm making that happen. The result? We will be able to afford to what we need to do to advance Amateur Radio for us and the next generation.
As you can learn from my views about various issues, I have opinions about how things are working at the ARRL Board level. What's important to understand is that the ARRL is not a larger version of a local club. It has governance, money, personnel, and all sorts of issues with 157,000 members that you don't have at 50-300 members.
You can learn more on my campaign web page, www.Hams4NewEngland.org . I hope you have the confidence to vote from me again. Seek me out at NEAR-fest, if you'd like to chat. I'll have a table.
The previous Director was in office for just short of forever (it was over 20 years), and I thought it was time for a change. By contrast, I promise that I won't hold the office for 20 years.
Please cast your vote when the paper ballot arrives for Fred Hopengarten, K1VR.
73,